Blackcomb Wetsuit 4/3 mm: Canadian Cold Water Wetsuit
Translation missing: en.products.product.price.regular_price
$124.00
Translation missing: en.products.product.price.sale_price
$124.00
Translation missing: en.products.product.price.regular_price
$166.00
Specifications:
- Thickness of the neoprene belly & back: 4mm
- Thickness of neoprene arms and legs: 3mm

Components:
- High quality, flexible Yamamoto neoprene, eco-friendly & durable with a limestone base
- Nylon side lining
- Smoothskin front & back
- Flat seam & waterproof
- Waterproof back zip
No other accessories included
All of our products are covered by our free limited warranty. If your item breaks due to a manufacturing defect, during this period, we will repair or replace it free of charge. If your item breaks after this period, we will send you a replacement part or repair it at the best cost.
With over 6000 clients in Canada. We have an overall of 5 stars review for our business The Wild Tribe & Quebec SUP.
https://en.quebecsup.com/pages/avis-clients
We have developped partnership with the best carriers in North America to give you the cheapest shipping possible! Outdoor equipments can be large and hard to ship and we have made it easy and affordable for our clients through exclusive partnerships. We can get your products to your door in a short time at the best possible price. We have a super fast processing time of 48 hours maximum and a 2-7 days shipping time for most of the places in Canada and US with time depending on your location from the warehouse.
BLACKCOMB 4/3
This wetsuit, specially crafted for Canadian cold conditions, can prolong your paddling and other water activities season by 3 to 4 months. Its 4/3 mm thickness ensures suitable protection even in temperatures as low as 10° celcius.

Choosing your wetsuit.
A wetsuit should feel like a second skin. That means it shouldn't sag in the back or move on your arms and legs. It should be well adjusted to your body so that it only allows for a thin layer of water between the fabric and your skin. That layer of water is what will keep you warm. The water is heated by your body and kept between you and the suit so that you don't get cold. If your wetsuit is not tight enough, too much water will get through and then it becomes a lot less useful. If you are not sure about your size, you can always come to our store to try it on!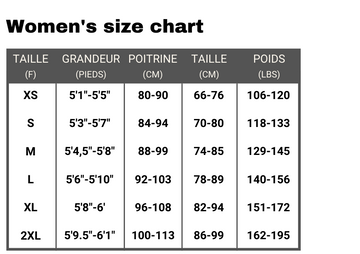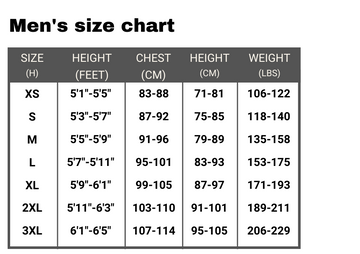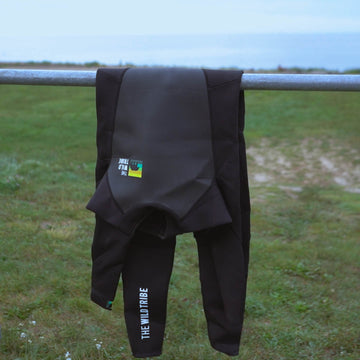 Technical specifications
Specifications:
- Thickness of the neoprene belly & back: 4mm
- Thickness of neoprene arms and legs: 3mm

Components:
- High quality, flexible Yamamoto neoprene, eco-friendly & durable with a limestone base
- Nylon side lining
- Smoothskin front & back
- Flat seam & waterproof
- Waterproof back zip
Integrated technologies
The main component of neoprene is still chloroprene, but instead of using petroleum-based ingredients, our wetsuit uses calcium carbonate from limestone. The elongation, flexibility, and insulation characteristics of limestone neoprene are the same or better than its predecessor, petroleum-based neoprene, but are much less harmful to the environment 🌱

Our wetsuits are also made from the highest quality rubber technology, YAMAMOTO:

YAMAMOTO rubber is a high-quality, warm and flexible foam rubber made from limestone. It has been used as wetsuit material by triathletes, swimmers, snorkelers, surfers, underwater fishermen and divers around the world, and also as orthopedic support for humans and animals. https://yamamoto-bio.com/material-e/
Great Wetsuit - Happy With Purchase
I used the provided sizing chart and the wetsuit fits perfectly. I used it for the first time paddleboarding in Lake Ontario at Toronto on 8 May 2023. It was perfect. Full submersion and I was very comfortable.
In terms of the actual purchase, everything went smoothly. The suit shipped quick and I was provided with a tracking number. Correspondence with the company was friendly and professional. I recommend this company and this wetsuit.